The Hellenic Association of Professional Congress Organizers & Destination and Events Specialists – HAPCO & DES is an advocate of the strategic joining of forces with other tourism industry bodies, always aiming at the most effective promotion and development of Conference Tourism in our country. In this context, the Association entered into a partnership with Athens Development & Destination Management Agency (ADDMA), through the This is Athens Convention & Visitors Bureau, and the Thessaloniki Convention Bureau, with the aim of creating the Greek Meeting Alliance initiative.
The Greek Meeting Alliance initiative constitutes a case study of national and international standards, a fact which contributes to the promotion of Greece internationally and attracts the interest of important partners of the Meetings Industry. The Alliance was also created during the pandemic as a response to the need of communicating and finding common solutions to the new challenges faced by the tourism industry and specifically the conference and events industry (MICE). As a matter of fact, this also proves the dynamic attitude of the Association, which does not hesitate even in the most difficult times for the whole country, as well as for the tourism industry, to continue its constant work to support its members and all the professionals of the sector, through targeted actions.

Specifically:
October 1, 2020 - 1st Open Web Forum Series- The Greek Meetings Industry – Virtual event: The results of the first nationwide survey on the effects of the global health crisis on the Greek conference and events market were presented in a virtual event with the participation of 350 professionals in the field.
May 20, 2021- 2nd Open Web Forum Series- Insights into the future – Virtual event: The trends and new data in the market of international conferences and events were presented with the participation of distinguished speakers from abroad.
October 25, 2022 – Greek Meeting Alliance: partnership of the three bodies: HAPCO & DES, Athens Convention & Visitors Bureau, of the Municipality of Athens, and Thessaloniki Convention Bureau, through the signing of a Memorandum of Understanding, held at a special event at the Athens Concert Hall, in the presence of government representatives, industry representatives, members of the three agencies, as well as media representatives.
The Greek Meeting Alliance cooperation agreement aspires to set the framework for the development of Professional & Conference Tourism and to launch even more actions for the international promotion of our country as a leading destination for Meetings, Incentives, Congresses, Events - MICE. The absence of a national body for the representation of the Conference Tourism industry and the drawing up of a specific strategy make the need for collaborations even more imperative.
 For more information please click here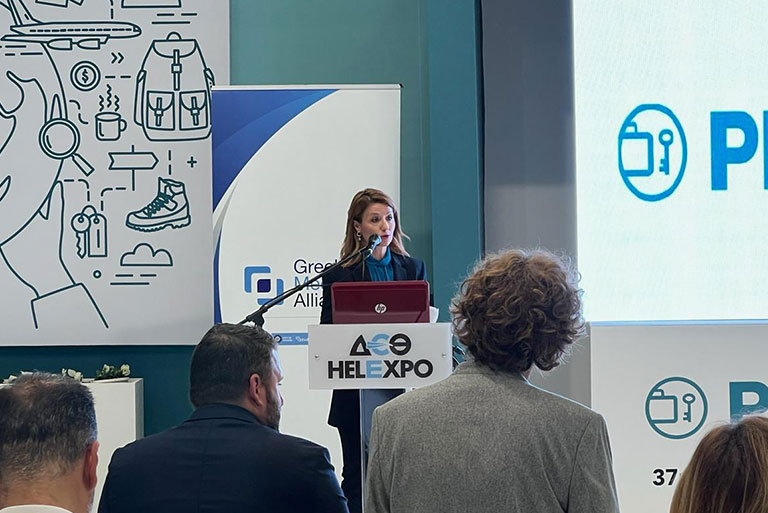 ---
---