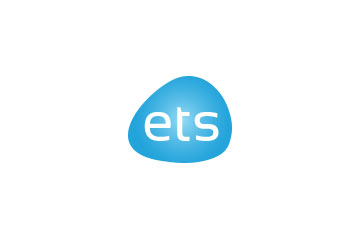 Contact
154 El. Venizelou Str.
171 22 N. Smirni, Athens, Greece

Tel: +30 210-9880032 
Fax: +30 210-9881303
E-mail: This email address is being protected from spambots. You need JavaScript enabled to view it., This email address is being protected from spambots. You need JavaScript enabled to view it. 
URL: www.events.gr, www.ets.gr
 
Contact Person: 
Konstantinos Karagiorgakis, Managing Director
Introduction
ETS Events & Travel Solutions is a leading international event planner with a reputation for delivering successful, imaginative, world-class events. International companies in every sector choose ETS as their event planners because we offer a unique combination of excellent service, high impact, total certainty and real, tangible results. We work with you from the start. Building an event that delivers your goals and creates a lasting impression long after the event is finished. 

Our services include strategic event consultancy, devising event themes and concept, creating effective methods of message delivery, creative event production, online communication and registration, and sourcing venues.
 
CONFERENCE / CONGRESS MANAGEMENT
Our company provides Destination Management Services for a comprehensive portfolio of clients in the area of tourism, corporate communications and the provision of conference services.
 
E.T.S. is specialised in organizing, managing and executing multi-national or small-scale congresses, conventions and meetings. In addition, we offer round-the-clock service, which means you can contact a member of the E.T.S. team at anytime, anywhere. Our personnel are highly skilled and have a great range and depth of experience and proven track-record of success at achieving the Client's goals. E.T.S.' policy is to plan everything to the very last detail which ensures the success of your event. In addition to identifying the ideal location for your conference, we will always stay within your budget constraints whilst offering the utmost in quality of service.
INCENTIVES
If you plan to offer an educational or incentive travel package to your employees, outside collaborators or clients, we are looking forward to supplying the service and product you require to meet your objectives.
 
We are always aware of the fact that incentives differ greatly from a conventional trip. Incentive trips are usually offered by the Employer to exceptionally productive and cost effective employees as a component of their remuneration package. To reinforce the beneficial and positive effects of such an incentive, these trips must be remembered as an exceptional event to the person concerned.
 
Incentive trips organized by E.T.S. are known for their creativity, focus on detail, excellent communications at all times and quality of service. Every team member of E.T.S. always pays full attention to the smallest detail, so of which are listed below:
 
EXHIBITIONS
We organize professional expositions, visits to centres of excellence (e.g. art, history, etc), specialised show and exhibits as well as renowned themed fairs of high prestige.
 
Our commitment and enthusiastic team provide you with consultation regarding the selection of the ideal space for your exhibition. Moreover, we will undertake the construction of stands, provide technical support, arrange the printing and mailing of exhibition material (prospectus) and the management of all associated marketing material.
 
Our comprehensive experience and careful analysis ensure the most creative response to your needs.
 
CORPORATE EVENTS
Company events, press conferences, professional meetings, anniversaries, balls and other kinds of events are immaculately organised and implemented by E.T.S. Our specialised team will carefully analyse your requirements and ensure that the most specific demands of your business professionals world-wide are fully met.
 
E.T.S. will devise innovative, enjoyable yet challenging event programmes. We deliver all aspects of the event communications, including both technical and creative components. Each project is managed by an E.T.S. principle, both before and during the event.